How to Link PAN card with Aadhaar Card?
---
(Last Updated On: October 1, 2019)
Union Budget 2019 Highlight :-
Now, PAN & Aadhar Number can be used interchangeabl
What will happen when a person :
-Doesn't have PAN: Aadhar can be used to file ITR & quote at all the places where PAN is Required.
-Have PAN: Aadhar & PAN needs to be linked first and then any of them can be quoted at the time of filing ITR.
As we step into the new Financial Year 2017-18, with it emerge a lot of new rules. With effective from 1 April '17, Central government has made mandatory to
Link PAN card with Aadhar card
. It should be done soon otherwise, your
PAN card
will become invalid after 31st March 2018.
Please Note :  The Central Board of Direct Taxes (CBDT) had extended the deadline to link PAN card and Aadhaar card to March 31, 2019.
Wondering what's the secret of this new change of the Financial year 2017-18?  Well, this is an initiation towards corruption free India. It will increase the transparency in the system while making it more digital.
Before jumping into the process, let's peek into the matter of "Why government is doing this?"
The answer to that question is the solution of 3 major problems India was facing:
Multiple PAN card:
This process of linking will ultimately reduce and subsequently eliminate the incidence of multiple PAN Cards. People usually apply for multiple PAN cards in order to illegally obtain money by deceiving the government and to reduce the tax. By these PAN cards, they used to show one class of transaction and hiding the others. Hence taxable income reduces as it was getting divided into multiple PAN cards. But now linking Aadhar, this practice of fraud will disappear because, with one aadhar, you can link only one PAN card. The best part is that those PAN cards who are not linked with the Aadhar will become invalid. Don't you think it's a brilliant step towards a corruption free India? Let's move on to next.
Tax evasion:
It's one of the major problem faced by India. But because aadhar is embedded with biometric and demographic information, the corrective measures can be taken quickly. It will be easy to find out the person having two or more PAN cards and the people who are trying to take dishonest illegal routes. This one process will dramatically reduce the corruption done by tax evaders. Sounds impressive. Right? But that's not all there's one more advantage of this!
Process of e-filing your tax returns:
Yes! You read that right! Filing tax returns was a complex process before but now this step taken by the government will make the tedious process of e-filing returns much easier. It's because by linking PAN card with Aadhar card, taxpayers will not have to submit their Income Tax acknowledgment to the IT department if it is E-verified through Aadhaar.
How to link PAN card with Aadhar card?
Now that you're aware of it's importance. Let's get down to the business. We will walk you through the whole process of linking PAN card with Aadhar card step by step. Let's begin with:
STEP -1
The first and foremost thing is to go to the government site
https://incometaxindiaefiling.gov.in
and register yourself.
STEP -2
If you're already registered then login to the site using your ID i.e. your PAN card number, password and Captcha code.
STEP-3
A window will pop-up, offering to link your PAN with Identification card i.e. aadhar.
Don't worry in case it's not popping up, just go to "Profile Settings" and you have to choose "link aadhar" button.
STEP-4
Your registered details such as Name, gender and Date of Birth will automatically appear.
STEP-5
The next step is to verify your details with the details mentioned in the Aadhar card.
STEP-6
If the details match exactly, then punch in your aadhar card number and click "link Aadhaar" button.
STEP-7
At this point, the only thing left is the waiting part. Within some time you will get a message on your screen, informing you about the successful linking of PAN card with Aadhar card.
That's all needed to be done.
NOTE:
There is no need to panic if the details like the spelling of your name or date of birth or gender doesn't match exactly. There's a solution. Just submit an application and a valid proof of identity and as your details get corrected, you can link your aadhar ID with PAN. We are proud that India is getting digitalized and hope you are too. It's an easy process and will take only a few minutes. It's best to get done with it as soon as possible. Want to know about 10 major changes impacting your taxes in FY 2017-18?
Click here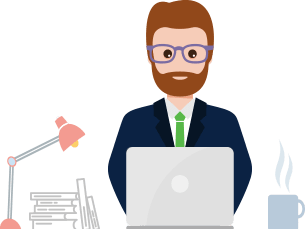 Finding it Difficult to File ITR Yourself?
Hire our Smartest eCA's to File Your Income Tax Return and Get Maximum Refunds.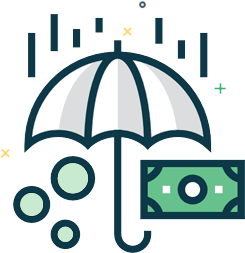 File ITR Now
FAQ's
It's one of the unique identity among voter ID, driving license, PAN card etc. given to the resident of India. it is embedded with your finger prints, iris pattern and face identification.
Permanent Account Number (PAN) is given by the Income-tax Department of India for the taxpayers. It also serves as a Unique identification.
I am falling under the category of Rs 2,50,000 and below, do i still need to link my PAN card?
If you have PAN card then you have to link it with your Aadhar, otherwise, it will get invalid.
My annual income is less than Rs. 2,50,000, do I still need to e-file my returns?
it's not mandatory but you can e-file for zero returns. In this way, you will not come under the screening of income tax department.
What if I don't have a PAN card?
If you don't fall into the category of taxpayer than it's okay to not have PAN card. But our suggestion is that you should have PAN because it serves as your identity. You can apply for PAN card online on the Government website of the income tax department. The processing will take around 15 – 20 days. If you don't have Pan Card, then maybe you are not eligible to open a new bank account, cannot deposit / withdrawal more than Rs. 50,000 in a day from the bank, you cannot apply for any loan or credit card etc. Therefore even you don't fall into the category of the taxpayer but it is advised Let us know your queries and doubts in the comment section. We will love to help you out! 🙂
YOU MIGHT ALSO LIKE THESE