ITR forms for AY 2018-19 (FY 2017-18)
April 7, 2018 - Blogs, Income Tax e-Filing, Income Tax Help, Income Tax Learning, Income Tax Updates
---
(Last Updated On: August 3, 2019)
What marks the beginning of filing income tax return is issuance of ITR forms by the tax department. ITR forms are issued yearly for respective assessment years. The fiscal year 2017-18 has recently been closed, the return for which will be filed till 31st July or 30th Sep 2018. These due dates are the last dates to file return of income. In case you love to be proactive, returns can be filed soon after 1st April following the FY. (provided tax department has released the ITR forms). It's time to cherish because this year you can start filing your taxes now as ITR forms for AY 2018-19 (FY 2017-18) are already out by the department.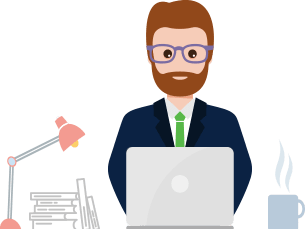 Finding it Difficult to File ITR Yourself?
Hire our Smartest eCA's to File Your Income Tax Return and Get Maximum Refunds.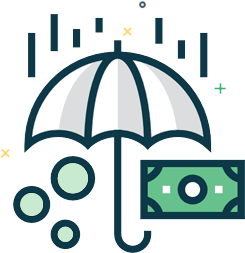 File ITR Now
AY 2017-18 witnessed a tremendous change in ITR forms, many ITR forms like ITR 2A, ITR 4S etc were merged and abolished into the existing. From this context ITR forms issued for AY 2018-19 have been in conformity with the last year.
Description of various ITR forms issued by Income Tax Department for AY 2018-19
ITR 1 a.k.a. SAHAJ
This ITR form as the name suggest is the easiest to fill amongst all. But only residents other than NOR having income from salary, one house property, income from other sources can only opt to file return through ITR 1. The maximum income which can be declared through this form is restricted to Rs 50 lakhs.
ITR 2
It is selected by individual and HUF tax files who do not have income from business or profession.
ITR 3
This form is sequential to one mentioned above i.e. ITR 3 is used for income disclosure by individuals and HUFs who have income from business or profession.
ITR 4 a.k.a. SUGAM
ITR 4 stands out the list of ITR forms. It together with ITR 1 are the only two options available to users for on the go filing via income tax efiling website directly. People opting for disclosure on basis of presumptive income under section 44AD need to report their income tax return in this form.
ITR 5
This form is used to file tax return by all assessees except
Individuals

HUF

Company

Those filing ITR 7
ITR 6
Companies file their income tax return in ITR form 6. All companies except trusts exempted under section 11 of The Income Tax Act have to choose ITR 6 for disclosing income earned during the relevant financial year.
ITR 7
Those required to furnish ITR as per provisions of section 139 (4A), 139 (4B), 139 (4C), 139 (4D), 139 (4E), 139 (4F) including companies, should file ITR 7 with the income tax department.
ITR forms for AY 2018-19 (FY 2017-18) will be used by all of us to declare our income earned during 1st April 2017- 31st March 2018. You can download the forms from the income tax department official portal to proceed with paper filing of ITR. Or can make a smart move and file online. Online filing can be done self or in the easiest way through expert e-CA of third party softwares like Tax2win!! While filing with tax2win you need not invest energies on which ITR forms to select, we do it for you automatically!!



YOU MIGHT ALSO LIKE THESE