File your income tax return in just 7 simple steps!
March 23, 2017 - Blogs, Income Tax e-Filing
---
(Last Updated On: March 28, 2020)
Yes you read that right! The process of
e-filing the income tax return
usually consumes your whole day. But now we have cut it down to the process of just minutes!
Have you ever wondered why it takes so much time to file our returns online? Well  the obvious answer is that
"It is very complicated and complex task"
. Given the existing process, We can totally understand that e-filing an Income Tax Return through the Income tax department's website is not a child's play.
Don't know the benefits of filing ITR?
check here
.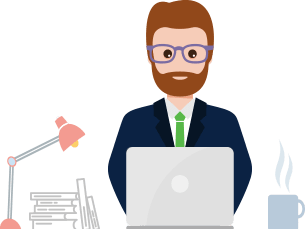 Finding it Difficult to File ITR Yourself?
Hire our Smartest eCA's to File Your Income Tax Return and Get Maximum Refunds.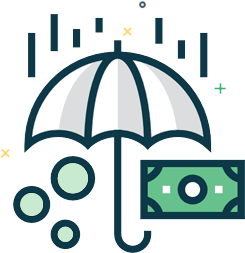 File ITR Now
In this blog post, we will guide you as to how you can e-file your return in just 7 simple steps using
Tax2win
.
So let's see how you were doing your e-filing with the government before:
On government website, you need to first register yourself then select the right income tax return form applicable on you. Then download an excel/Java utility of the form. After which you have to fill in the details like income, TDS, deductions, tax payable etc. and validate it.
After all this you have to generate an XML utility and save it to the desktop. The next step is to upload it. Then ITR-V form will be generated. You have to fill the form and sent it to the CPC, Bangalore within 120 days.
So, what can you do? well here's an alternative specially designed for you. Let us guide you how you can e-file your return with us in just
7 simple and easy steps without form 16
. Through us e-filing will take less than 4 minutes.
Here's how:
STEP-1:
Go to our
website
and click on  "File your returns"
STEP-2:
Select your source of income and answer some basic questions.
If you have more than one source of income then select multiple sources.
STEP-3:
Upload your form 16.
Once your form 16 is successfully uploaded, you can choose to edit it or add another one.
Our intuitive system will automatically prepare the computation detail and you can review it. If satisfied with the computation, click to file.

It's completely okay if you don't have your form 16, you can manually enter your income and deduction details in the subsequent steps .
STEP-4:
In the next step you need to select your financial year, enter your pan card number and the basic necessary details like name, address, email, phone number.
STEP-5:
Next step is to enter your income, investment and expenditure details.
STEP-6:
you have to enter all your Bank details as it is required by Income Tax department for refund.
STEP-7:
Your computation is ready. Just check it and if you find it okay then click on file. If not, then just jump to the previous steps to review.
HURRAY!
you have filed your Income tax return.
Have any query? Please let us know in the comment section. Your opinions and queries are valuable to us!
Don't have enough time to look for CA? Here's a TEAM of
expert CAs
ready to help you 24×7.
Do you want to calculate your tax?
Here's tax calculator
.
Happy saving and e-filing!!
YOU MIGHT ALSO LIKE THESE