Who can claim HRA?
January 12, 2017 - Income Tax Saving
---
(Last Updated On: August 28, 2019)
You must have heard a lot about
HRA
exemptions from your colleagues, your HR head, friends. It does seem like a lucrative way of tax saving. 
But then you might be wondering:
… Can I claim HRA exemption? If yes, … What are the basic conditions that need to be fulfilled for claiming this benefit?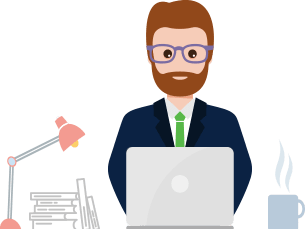 Finding it Difficult to File ITR Yourself?
Hire our Smartest eCA's to File Your Income Tax Return and Get Maximum Refunds.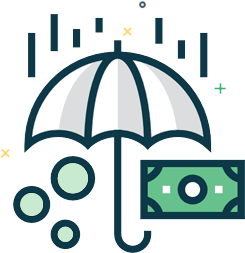 File ITR Now
Following is the list of the most basic requirements that need to be fulfilled for claiming the benefit of HRA exemption.
1. You should be a salaried employee.
The tax benefits related to HRA are available only to salaried individuals. A self-employed person cannot take advantage of this exemptions.
2. You should receive HRA as a part of your salary package/CTC.
The CTC or salary package consists of various components like basic salary, allowances, perquisites, etc. To take advantage of this exemption, you must ensure that HRA is included in your CTC.
3. You should live in a rented accommodation.
This exemption can only be claimed if you are staying in a rented accommodation i.e. you are actually paying rent. No tax benefit is available if you are residing in a self-owned house as one cannot pay rent to oneself.
You're probably wondering…If you're living in your parent's house, can you claim this exemption by paying rent to your parents? The answer is yes. You can claim the exemption by paying rent to your parents. However, your parents need to show rental income received from you in their income tax return.
Got further queries? Contact
Tax2win
for expert assistance.

4. Inform the employer about rent paid by submitting rent receipts.
You have to inform your employer about the rent paid and submit your
rent receipts
.
• If the monthly rent is less than Rs. 3,000 then, you do not have to submit rent receipts. 
• If annual rent exceeds Rs. 1,00,000 then landlord's PAN is to be disclosed.

5. Claim in return
Many times, it's observed that companies do not give HRA exemption in Form 16 due to unavailability of complete details.
The best part…?
If your HRA claim has not been considered in form 16, then you can directly claim the exemption in your IT return.
Our experts are here to help you claim all the available tax exemptions and deductions &
file your IT return
in a hassle-free manner.
YOU MIGHT ALSO LIKE THESE