How to Reset eFiling Password
Remembering passwords is not an easy task. With so many online services like Facebook, Quora, Linkedin, Net Banking etc & each one with a secured portal, hence it is very common for an individual to forget password easily. Heck! Even you must have gotten confused in passwords/logins of different social media platforms which we use almost daily. So there is nothing new in forgetting income tax e filing login credentials, which is used max 1-2 times in a year.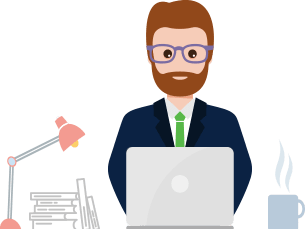 Finding it Difficult to File ITR Yourself?
Hire our Smartest eCA's to File Your Income Tax Return and Get Maximum Refunds.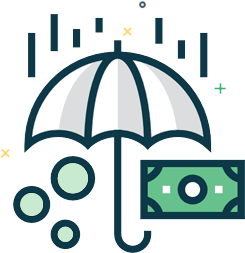 File ITR Now
So what to do in such case? Income tax department does not allow creation of a new income tax efiling account. Therefore, the only option left is to reset password of e filing login.
We bring you a detailed step-by-step guide to help reset eFiling password.
Step 1: Visit incometaxefiling website & on the right-hand side you'll find "Forgot Password?". Here click on "Reset" button. You will be taken to the screen where User ID & Captcha Code will be asked.
Your User ID is the PAN which is used for income tax login registration. Insert the details asked & click on "Continue" button.
On the next, you will be given 4 choices to reset eFiling password which are as follows:
Answer Secret Question

Upload DSC

Using e-Filing OTP

Using Aadhaar OTP
Step 2: Here we'll explain all the 4 steps to reset eFiling password in detail.
Reset eFiling Password Using Answer Secret Question
When you select this option, you'll be redirected to the screen as shown below. Here, type in your Date of Birth & select the Security Question. These questions will be the ones which you had selected while registering for the first time at income tax india to file income tax return.  
If you answer the Security Question correctly, then a screen asking for new password will be shown. Type the new password, confirm it & click on Submit button. A message will be shown on your screen informing about successful password reset.
Now you can also estimate total incometax liability/ refund using our latest & updated income tax calculator tool for FREE.

Reset eFiling Password Using Upload DSC
DSC or Digital Signature Certificate is an online version of an individual's hand signature. It is very commonly used while ITR filing. Once you select this option, the screenshot as below will be shown. Here from the drop-down menu, you will have to choose either "New DSC" or "Registered DSC".
New DSC option will be used if you are using digital signature for the first time, otherwise opt for Registered DSC. Attach the signature file generated & click on "Validate" button. After the DSC is validated, you will have to enter the new password & confirm it. Then click on "Submit" button & a message will be shown on screen informing about successful password reset.

Reset eFiling Password Using OTP
The third option to reset password is through an OTP (One Time Password). On selecting this option, the screen will be shown as below.
If you are a Non-Resident, then select the check-box. In this case, your PAN will be verified form the PAN database. After this select either of the 2 options given below, i.e. Registered Email ID & Mobile Number or New Email ID & Mobile Number.
Registered Email ID & Mobile Number
When you select this option, the registered email & mobile number (used while registering on income tax login for the first time) will be partially shown as below. Click on "Validate" button & then you'll receive 2 different OTPs on email as well on mobile.
Enter & validate both the OTPs. Once validated, you will be asked to enter new password & confirm it. After this your password will reset.
New Email ID & Mobile Number
It may happen that your old email ID or mobile number is no longer active then in such case opt for new ones. In this case, along with new email & number you'll have to verify your identity using one of the 2 options i.e. TDS/TCS Details or Bank Account Number.
If you select "TDS/TCS details" then further details about deductor's TAN, AY & total tax deducted will be asked. To reset efiling password, you can find these details either in Form 26AS or Form 16.
If "Bank Account Number" option is selected then enter a/c number as mentioned in previous years IT return. It is highly recommended by experts to mention details of account specified by you to receive income tax refund.
Know your income tax refund status online & live for free.
As & when the above details are validated, an OTP will be sent to your new email & mobile number. Enter both the OTPs in the fields & click on validate button. After this, you'll be asked to enter the new password & to confirm it. Congrats! Your password is now changed.
(Note: In both these scenarios, you can login with new password after some time which is usually within 12 hours).


Reset eFiling Password
Using Aadhaar OTP
This is the last & the most preferred method to reset eFiling password. But it can be used only when your mobile number is linked to Aadhaar & Aadhar is linked to PAN.
When you select this option, the below screen will be shown. If you already have generated OTP earlier then select first option otherwise opt for "Generate Aadhaar OTP". After this you will receive an OTP on registered mobile number, enter it along with other details like User ID & new password. Click on submit button & your e filing income tax portal password will be changed.

To Conclude
So now you do not have to worry if you're not able to remember efiling portal password.
As the CBDT has extended the last date for filing income tax return for ay 2018-19 to 31st August, make sure you file itr online before the due date otherwise pay Sec 234F penalty up to ₹5000.
If you need any assistance, get in touch with our eCAs.
Happy Filing 🙂